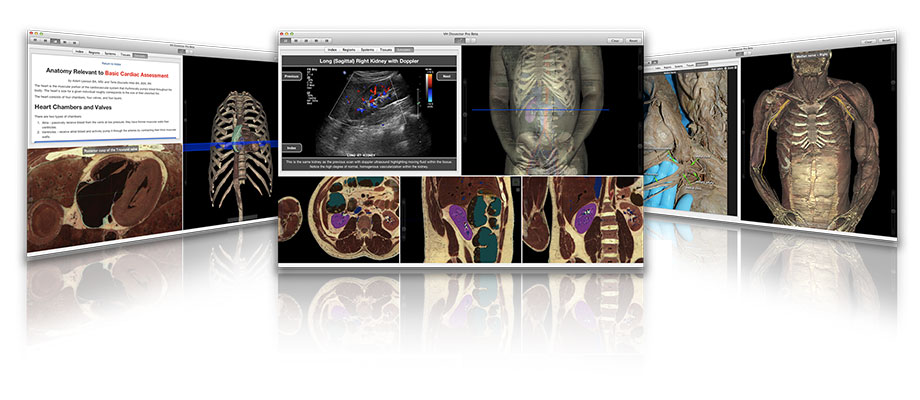 Built on real anatomy from the National Library of Medicine's Visible Human Project®, the Touch of Life Technologies VH Dissector platform for medical education provides students with an integrated environment for anatomical education and reference. With the ability to interact with correlated 3D and cross-sectional views of over 2,000 anatomical structures through identification, dissection, assembly and rotation the VH Dissector helps students understand the complex three-dimensional structure of the human body. Combining a complete electronic dissector with integrated 3D and cross-sectional atlases, the VH Dissector platform provides a comprehensive resource for gross anatomy education.
Thank you for your interest in the VH Dissector Pro, please choose the appropriate download link below.
OS X 10.6 or earlier? Click Here
Windows XP? Click Here
If you have any questions or problems please contact us at support@toltech.net.