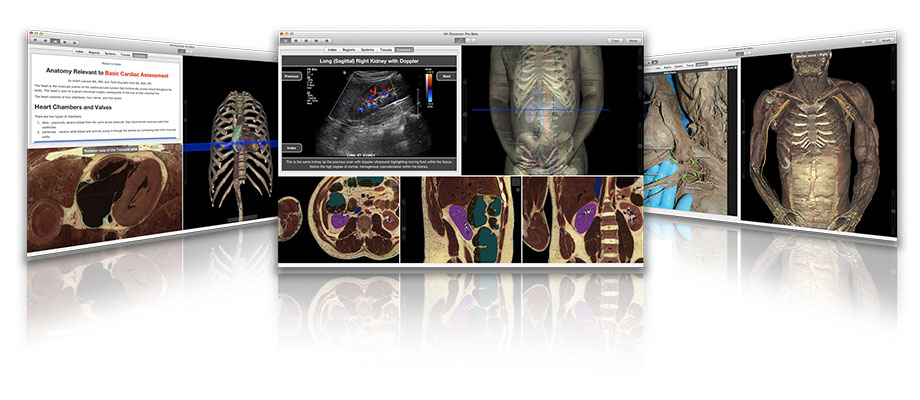 Built on real anatomy from the National Library of Medicine's Visible Human Project®, the Touch of Life Technologies VH Dissector platform for undergraduate education provides students with an integrated environment for anatomical education and reference. With the ability to interact with correlated 3D and cross-sectional views of over 2,000 anatomical structures through identification, dissection, assembly and rotation the VH Dissector helps students understand the complex three-dimensional structure of the human body. Used in the classroom or as the laboratory component an online anatomy course, the VH Dissector provides:
Interactive Virtual Anatomy Lab
Students are guided through each system of the body with instructions for locating and identifying structures on their virtual cadaver promoting exploration and inquiry based learning.
Self-Assessment Quizzes
At the end of each section, self-assessment quizzes are provided so that students can exercise and test their knowledge promoting concept retention.
Clinical Skills
Core clinical skills such as basic cardiac assessment and chest tube insertion are illustrated in an anatomical context to engage students and serve as a reference resource as they continue on into their healthcare careers.
Clinical Imaging
Clinical imaging presentations correlated with the extensive cross-sectional anatomy of the VH Dissector exposes students to technology that is a foundational tool for all healthcare professionals.